We Know Real Estate.
Request our complete guides, free! You'll receive top down picture of nearly everything you need to consider as a real estate buyer or seller in any market. Get more informed by requesting our guides below!
Learn more about
Top 10 things you need to know before selling your home, including tips for low cost improvements for a better selling price
Discover how you know when it is right to make that repair, and knowing when and how to invest in your house
A complete step by step breakdown of real world facts VS real estate reality TV shows, comparing and contrasting the differences
The Seven Steps to Owning a Home, and how to maximize the success of your transaction every step of the way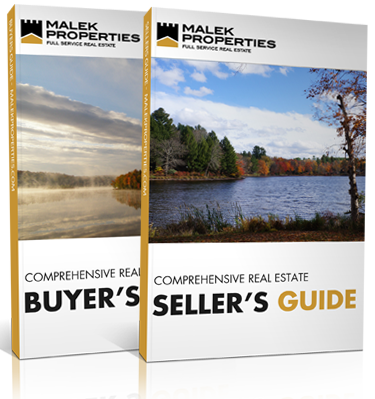 Download the guides below or ask a question and we'll answer promptly!
Contact Our Team
SEE WHAT OTHERS ARE SAYING
John Mulvey was Aces!
"Dear Carol, Thanks for your help and advice in the listing and selling of my property. Agent, John Mulvey, was aces through the multiple contacts, questions, paperwork and showings (and was even present at the closing!) Thanks again!"
Jan London
,
Narrowsburg, NY
We love Gabriella!
Gabriella is such a warm and personable realtor! We love her. She takes her time and she is sooooo nice.
The Best of the Best!
"Carol is the best of the best, I have never seen someone that has the energy and commitment that she processes. I had my house listed with another Realtor for six months and I would have to wait days for even a return phone call. After the listing ended I looked for another real estate broker and after speaking to Carol I listed it with her and she was amazing, constant showings and she sold it so fast I was amazed. If you want the best of the best either to sell or even if you are buying you need to use Carol."
Ron and Lanel Silvers
,
Cochecton, NY
We had a GREAT Experience... from Start to Finish!
"Carol helped us recently sell our home. I have seen homes in the area that have been on the market for years, so I never thought that my house would sell. But she created a miracle for us and our house was sold quickly. We had a great experience from start to finish."
Heather Gallagher
,
Swan Lake, NY
We couldn't have bought the house of our dreams with Fred Williams!
Fred Williams helped us find just the house, the new home that we were dreaming of. His knowledge of the area and his help with all facets of the process enabled us to buy our new home with a minimum of stress and bother. He was patient. He listened. He offered us sound advice when it was called for. Fred responded to our calls and texts promptly and helped guide us when we felt lost or confused. Fred Williams was integral in assisting us when we began, helping us during the search, inspection and closing.
And we made a friend and a neighbor along the way.
Steven Brauneiss
,
Smallwood, NY
Thanks to Fred!
When the time came to sell my parents' Smallwood home after 25 years of glorious summers, we knew Fred and the [Malek Properties] staff were the ones to handle such an emotional decision for us. He guided my parents and us through all stages of getting the house ready, showing the house to only worthy buyers and negotiating the best deal possible. Not living in the area made it tricky for us, but Malek Properties represented my family in all proceedings, resulting in a stress-free sale and closing. We will be forever grateful!
The Kizner Family
Ivy Miller
,
Smallwood, NY
House shopping with Fred
Fred was very helpful in our search for a summer home. He was knowledgeable about the properties in Smallwood and showed us a number of properties in our price range. We settled on a house with which we are very happy. Fred was also very helpful in the closing process and we recommend him highly.
Howard and Carol Dallinga
,
Smallwood, NY
Look no further than Malek Properties!
I am writing this to let those who are looking to buy, sell or rent a home to look no further than Malek Properties of Sullivan County for all their needs. 
Carol Malek and those working with her were always so very helpful. One salesperson in particular made this stressful process quite easy and pain free. His name is Brian Ierardi. Since I lived far from the house, Brian always helped me setup appointments and ran back and forth to meet whoever needed access to the residence. He always returned my phone calls ASAP. 
Thanks Brian, for a job well done. 
Great customer service is the key
To success.  Job well done.
Jeff Schoen
,
Tarrytown, NY
Fred is a patient man!
We found Fred Williams to be very knowledgeable about the area as well as the individual houses we investigated. He was very helpful through the whole process. We couldn't be happier with our cabin in Smallwood.
Randi and Bill Moody
,
New York, NY
It was a wonderful process!
Fred was a man of patience. He really knew the inside story of most of the houses we saw. Very helpful and personable. Love our Smallwood home.
Randi Moody
,
Smallwood, NY
Small Farm Purchase in Jeffersonville, NY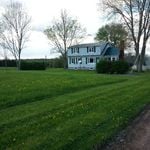 We purchased our second home thru Fred Williams and the team at Malek. They were all professional and timely with everything that was necessary to make our purchase happen. Great company and people.
David and Lisa Nostrand
,
Farmingdale, NY
Extensive Knowledge of the Area... Malek Properties is Our Exclusive Broker!
We have worked with Kerry Bigness, Associate at Malek Properties, on multiple transactions, each with their own set of unique circumstances. Kerry has extensive knowledge of the area and is willing to offer her time at a moment's notice. She is honest, efficient, and truly a pleasure to work with. We will continue to use Kerry and Malek Properties exclusively for all future transactions!
Meg and Greg McMahon
,
Sea Cliff, NY
I Will ONLY Use Malek Properties
"I've worked with Carol and her associate, Tammy, for the past few months on a land purchase and they have gone over and above for me. Extremely responsive and always looking to help. I would only use them on any future purchase or sale and I hope this helps anyone who might be looking to make a real estate transaction in the area."
Sal Mula
,
Beechhurst, NY
Professional and Responsive
"Carol worked tirelessly to get our property sold. She was always professional and very responsive. She was also very helpful after the contract was signed and prior to the closing in helping us get all the details of the sale done."
Dennis and Sharon Burke
,
White Lake, NY
Flawless Transactions
"This was my second transaction with Carol Malek and like the first, was flawless. She was always there for me and even getting questions answers in the evening and well after hours. She was always available by phone, email and text to help with what ever was needed. This was a great experience all the way around."
Randy Klocko
,
Youngsville, NY