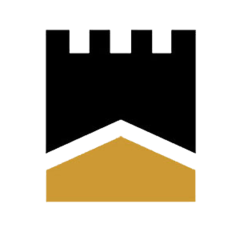 $3,500
per month includes lake and utilities
Square Ft.
990
Bedrooms
2
Bathrooms
1
About this property
Vacation Rental – Enjoy a fresh breeze of clean crisp mountain air – every day of your stay! Really cute and very comfortable. Generous sized rooms in this Smallwood getaway with screened porch too! Everything you will need to enjoy your stay – just bring you! Full month or longer stay includes beach pass and access to playground, basketball courts, tennis courts, etc. Available through October. Pet-friendly, lake view, walk to beach, community also has a heated pool (membership required for pool). Hoping for just a week? Give us a call! Available Spring, Summer and Fall.
Square Ft.
990
Bedrooms
2
Bathrooms
1
Floors
1

Year Built
1940
Bethel
The Town of Bethel is home of the original 1969 Woodstock Festival. Those sacred and magical grounds are now the home of a world class performing arts center – Bethel Woods, as well as a museum which features the intricate history of the 60's. Beautiful lakes and lake communities are found here (motorboat and non-motorboat). Smallwood, Mongaup Valley, Bethel, White Lake, Kauneonga Lake and Swan Lake are all hamlets (with postal codes) located in the Town of Bethel. Waterfront restaurants, antique shops, and services are all here. Located in the center of the county, this is a great place to hang your hat for a weekend, the summer or all year! We have plenty to do here and plenty of peace and tranquility if all you want to do is nothing at all!
Town of Bethel Official website: http://www.town.bethel.ny.us/
Bethel Business Association: http://www.bethelbusiness.com/
Bethel Woods: http://www.bethelwoodscenter.org/
Sullivan County Visitors Association: http://www.scva.net/
View The Area
Request a viewing of this property!
Fill out the details below and we'll contact you to confirm a time